Published on
Minnesota has not been the site of a significant gold discovery in over a century. However, it enjoyed a few brief periods of heightened gold production in the 1800s. Miniature gold rushes throughout the state inspired several commercial mining projects in the 19th century. Mining projects would not be viable in Minnesota today because of its depleted resources. However the state remains a promising spot for recreational prospectors.
Types of Gold in Minnesota
Minnesota's gold drifted down from Canada during the last ice age. It's generally quite fine because it was grinded down by glaciers during its migration.
Many Minnesota prospectors prefer a sluice box to a gold pan. This is because a sluice box is better at capturing smaller pieces of gold. In order to sluice you are required to get a permit from the state government. A gold pan can still be effective in Minnesota, but it requires a steady hand, a keen eye, and some experience.
It's also worth noting that most experienced prospecters did deeper holes in order to capture gracial gold that has buried underneath the ground.
Best Prospecting Tools
Best Prospecting Spots
Even placer gold is rare in certain regions of Minnesota. To have success in this state, you must keep your prospecting to rivers and lakes where gold has already been discovered. In the section below, we'll review some of the most reliable producers of gold in Minnesota.
Lake Vermilion
In the mid-19th century, Lake Vermilion was the most popular prospecting location in Minnesota. Its gold production was so high in the 1860s that prospectors came from different parts of America to pan its waters. It was even the site of several commercial mines including the Soudan Mine, which was established just south of Lake Vermilion. It remains the deepest and richest mine in Minnesota history. Mining operations around Lake Vermilion ceased a long time ago. Its last major commercial mining project ended in failure in the 1960s. However, Lake Vermilion is still a great spot for recreational prospecting. Locals and out-of-towners alike regularly pan Lake Vermilion. Success varies, but an experienced prospector has a decent chance of capturing placer gold.
Zumbro River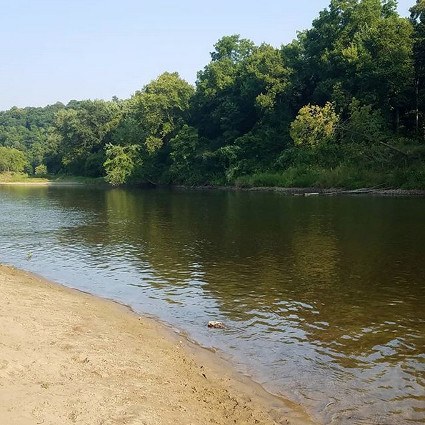 The Zumbro River was the site of Minnesota's first gold discovery, and it has been regularly panned ever since. This river is a tributary of the Mississippi River and it has three forks. Each fork runs for about 50 miles. This means that the river can be accessed via a number of towns and cities throughout the state.
Having been heavily panned, the Zumbro River is not as rich as it once was. However, a marathon panning session in any of its forks will likely yield decent quantities of placer gold.
Lake Superior
The largest of the Great Lakes of North America, Lake Superior runs through a number of Midwestern states. The lake gets panned for gold in all of them. Prospectors in Wisconsin often report discoveries in the lake. But Minnesota prospectors have not been without success. Lake Superior has been the site of numerous gold discoveries in Minnesota. Large and easily accessible, it's one of the best spots in the state for novices to practice their panning.
Conclusion
The midwest isn't a great region for gold prospecting, but Minnesota gives you a better chance of succcess than some other states in the region. Although most of its lode gold was mined in the 19th century, placer gold still exists throughout the state. Flour gold can also be found here. You're not going to make a fortune panning in Minnesota, but you'll likely find enough gold to enjoy the prospecting experience. If you're after treasure then you'll have better luck metal detecting in Minnesota.