There is a lot of gold in Arizona and this makes it one of the best states for gold prospecting. This state has a lot of open land where it's legal to hunt for gold. It's also legal to gold pan in the national forests.
The best places to look for gold are near rivers, but sometimes it's not as easy as taking a gold pan and wading in the river. In Arizona the rivers can run completely dry for parts of the year. If that's the case then you'll need to use more advanced gold hunting equipment. In this article we go over which equipment to use and the best places in Arizona to find gold.
Recommended Equipment
The gold pan is a simple and effective tool, but you can't always use it because of the dry weather. Instead, it's usually best to use a metal detector and/or a drywasher.
Metal detectors are effective tools but cost can be an issue. You would need to buy a specialty gold metal detector, otherwise you wouldn't be able to pick up much. The quality gold-specific metal detectors can be expensive.
A drywasher is another good option that prospectors have been using for centuries. It's essentially a machine that uses gravity to trap gold. You just put the dirt in the top of the machine, and then it filters out the lighter material and keeps the gold. To generate power you can either use a hand-crank or you can attach it to a power source like a generator or battery. Drywashers retail for around $300-600, so in some cases it's best to build one on your own.
Best Spots
There are several good places to find gold, especially near rivers. Sometimes the river itself is not the best place to look- the creeks and washes around the river can have even higher concentrations of gold.
The rivers and creeks listed below flow through gold-bearing areas.
Lynx Lake Gold Panning Area
The Lynx Lake Gold Panning Area is a free-entry, federal recreation area maintained by the U.S. Forest Service. It's located off Highway 69 and about six miles from Prescott Arizona.
The Lynx Creek placer district is a great place to pan, and historically a lot of gold has been pulled from this area. It has been estimated that around 125,000 ounces have been extracted since the first traces of gold were discovered in 1863.
In this park you are only allowed to pan and metal detect. Heavy equipment such as dredges and sluices are prohibited. The creek normally flows year round, but at times it can dry out.
Lake Pleasant Regional Park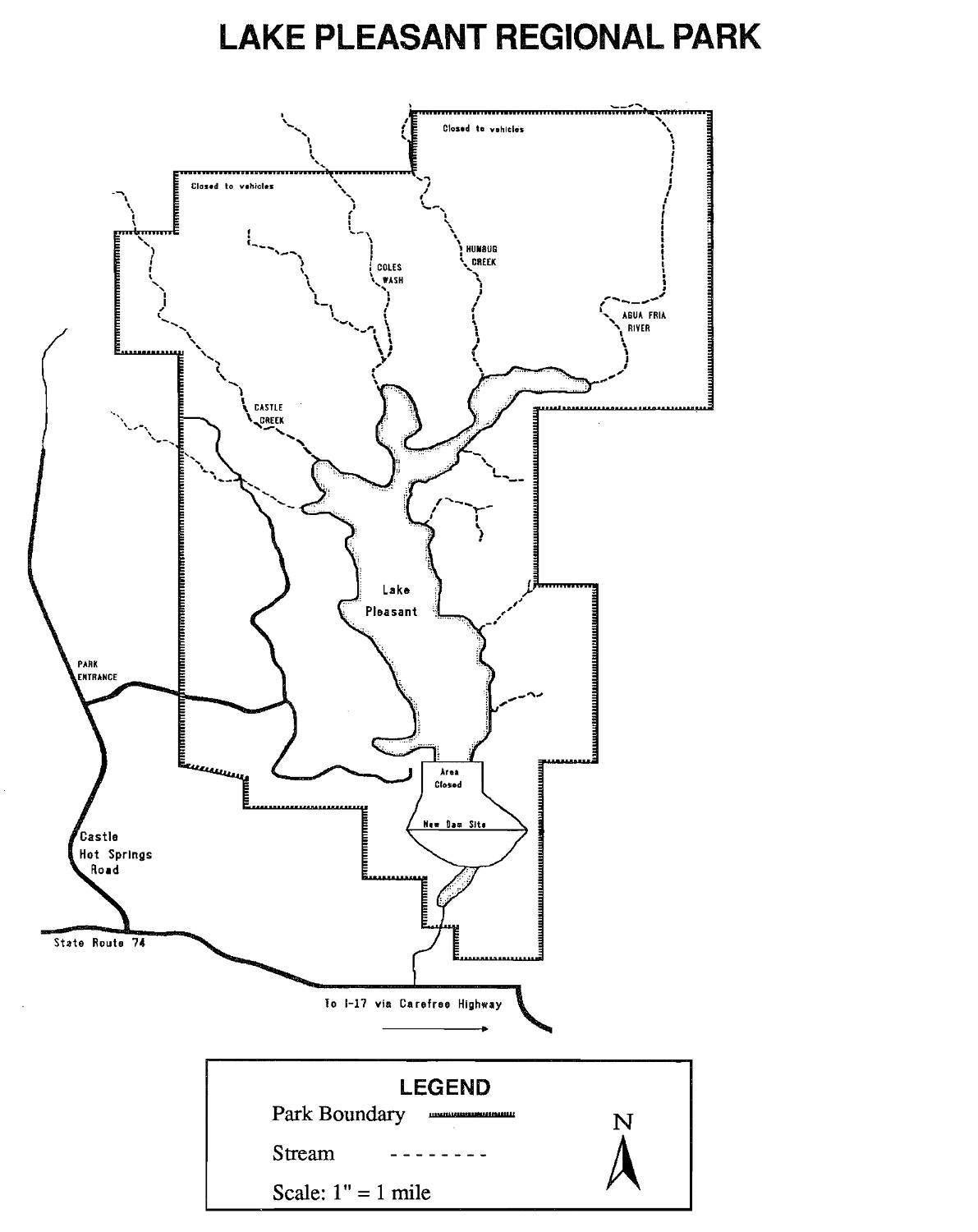 Lake Pleasant Regional Park is located just 20 miles northwest of Phoenix. It's a huge park maintained by the Maricopa County Parks and Recreation Department. There is a small entry fee.
The prospecting rules are simple: at this park you are only allowed to gold pan. You can't use sluices or metal detectors.
The north side of the park is where the best panning opportunities are. The waterways connected to Lake Pleasant are where you should look. These bodies of water include: Humberg Creek, Castle Creek, and the Agua Fria River.
Note: It's best to stay inside the park boundaries if you are gold panning here. The legality of gold panning outside the park boundaries is questionable. In some cases you would need a permit to pan on state owned land.
Hassayampa River
The Hassayampa River is situated in rich gold territory. There were once gold mines all along this river during the late 1800s. For gold prospecting here it's recommended to go the metal detecting or drywashing route.
In addition, you can find gold near the Wickenburg Mountains which are close to the Hassayampa River. The tributaries and streams are also gold-rich so it's a good idea to branch out.
Guided Gold Prospecting Adventures
If you're new to this hobby then a guided gold prospecting adventure could be a great option for you. Essentially you'll learn how to find gold in Arizona's deserts and mountains. It can make for a great educational experience.
A guide will take you to a gold rich area where you will learn different prospecting techniques- panning, sluicing, and drywashing. The exact adventure itinerary will depend on the season. Panning and sluicing are simply not possibly during dry season in the warmer months.
There are several different companies that offer these adventures. The most recommended company is American Gold Prospecting Adventures, and they provide you with two different offerings. There is the four hour class where you learn all the basics. Then there is the eight hour class where you can hone your skills and learn some advanced technique. The prices are relatively affordable and there is a child discount which can make this a good idea for a family outing. Group discounts are also available.
The Legend of Lost Duchman's Gold Mine
In Arizona there is a legend called Lost Duchman's Gold Mine, which is essentially a lost gold fortune located east of Phoenix. Nobody knows the exact location and even the general area is sometimes disputed. But most people believe it to be located near the Superstition Mountains.
People have been searching for this lost gold mine since 1892, and they still search for it today. Some have even died searching for it.
So is there any truth to this myth? Nobody knows for sure, but it's possible that there is a lost gold fortune in Arizona waiting to be found.
Conclusion
Arizona is rich in gold, but usually it doesn't make for the best panning experience. This state is better for the more dedicated crowd who treat gold prospecting as more than a recreational hobby. That's why it's best to have either a high-end gold metal detector or a drywasher. If you want a better panning experience then it's best to go north to Colorado during one of the warmer months.